Hello Readers!
I've had a chance to try out many baby products. Some I recommend, some I don't. Here are some of my favorites. Click on the pictures to see more info about item. Please contact me using the Contact tab above with comments about the items and for other products you recommend to your friends.
---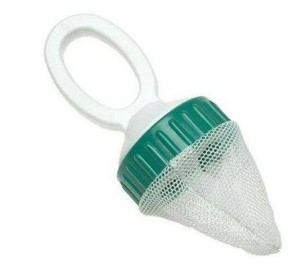 The Baby Safe Feeder
The Baby Safe Feeder was designed by a dad whose baby choked on food. You can let your baby taste several different foods without worrying about choking. It can also be used as a teether. Put some frozen fruit into the Feeder for baby to cool her sore gums.  Click here for more info at Amazon about the Original Baby Safe Feeder®
---
Medel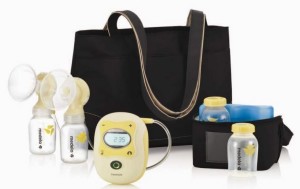 a Breastpumps and Accessories
Medela Breastpumps are known world-wide as the best breast pumps you can buy. And breastmilk is the best Super Baby Food that you can feed your baby. This Freestyle Pump is the top of the line from Medela. It's super light and portable. Before buying, please inquire if WIC or your medical insurance will pay for a breastpump. They often do. If this pump is above your budget, search Amazon for Medela Breastpump for the many different types of pumps that Medela has. Click here to view Medela Breast Pumps on Amazon.
---
---
The links above are sponsored links, which means if you purchase the items, I receive a small commission. But commission or not, I would not recommend to you items that I have not tried and loved.